Abraham Lincoln, an American statesman and lawyer who served as the 16th president of the United States from 1861 to 1865 once said, we quote, "I am a firm believer in the people. If given the truth, they can be depended upon to meet any national crisis. The great point is to bring them the real facts, and beer." The quote by Lincoln demonstrates the social aspects of beer and its popularity as a drink. Interestingly, beer brands are also associated with certain activities, identities or even geographies. For example, Kilimanjaro and Serengeti Beer are associated with Tanzania whilst Mosi is Zambian. This also applies to brands such as Zambezi Lager that is associated with tourism and activities like fishing in Zimbabwe. Beer also has a fascinating history and research shows that brewing has taken place since around the 6th millennium BC while archaeological evidence suggests that emerging civilizations including ancient Egypt brewed beer. Brewing is the production of beer by steeping a starch source (commonly cereal grains such as barley) in water and fermenting the resulting sweet liquid with yeast. This process may be done in a brewery by a commercial brewer, at home by a homebrewer, or by a variety of traditional methods.
The outbreak of the Covid-19 pandemic which led to social-distancing measures in Zimbabwe has impacted Delta Corporation's lagers business given the restrictions on social gatherings and on-premise consumption outlets (pubs, night clubs and restaurants). Delta Corporation's inflation-adjusted revenues for FY2020 was down by 10% to ZWL8.4bn as sales volumes declined across its segments.  However, in evaluating the lagers business in this Covid-era, one has to take the following into consideration;
Beer or alcohol is habit-forming and lock-down measures have helped in terms of increasing "free time" for folks who are or claim to be "working from home";
The recent shortening of the overnight curfew in Zimbabwe which is now from 8 p.m to 6 a.m compared to the previous 6 p.m. to 6 a.m has also created more social time that can also be used for drinking beer;
Covid-19 has also come with its own stress in addition to the multitude of financial problems bedevilling individuals and households in Zimbabwe. Road-blocks, men in camouflage uniforms with AK-47's and usual interrogations about a pass and facemask at every major road intersection has become the order of the day. It should be noted that people that are subjected to such stress also value drinking alcohol given that it helps to alleviate negative feelings. The drinking removes, at least temporarily, the stress of anxiety; and
Finally, sooner or later, people (particularly those in Africa) will soon start counting their losses and realise that the whole Covid-19 thing was probably over-played. And when that happens, all roads and footpaths should lead to the pubs!
Readers may be intrigued by a study conducted by the beer-advocacy group Campaign for Real Ale (CAMRA) which concludes that having a regular watering hole (local drinking establishment such as a pub or tavern) helps improve social skills which increases overall life satisfaction. According to the study, people who patronized a local or -community-type pub or bar had a wider support system of close friends, which also meant that they were more trusting of others and more engaged with the community than those who did not support a local bar. Friendship and community are major factors in health and well-being, as many studies have shown direct correlations between strong social ties and better health. All in all, Delta Corporation remains well-positioned given the sufficient installed capacity. It appears that there will always be room for beer volumes growth in Zimbabwe as per capita beer consumption levels remain lower than those seen in the developed world. Population expansion and youthful demographics also provide significant tailwinds for growth. Piggy believes Delta provides a solid route to gain direct exposure to Zimbabwe's consumer story. At current prices, the stock is a steal given that it is well-managed, liquid and has a strong strategic shareholder (ABInbev). Value-scavengers should be taking positions here!
Piggy also encourages investors to consider other alternative trading and investing platforms where they can trade instruments such as forex, indices, commodities and global equities (Click on Image)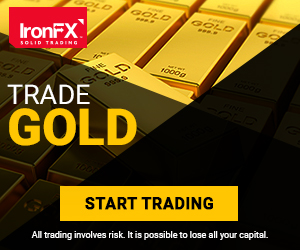 Visit Piggy's Online Store here;
https://webfinesse.agency/online-store-2/
Learn more about trading and investing in shares and forex by being part of the Green Piggy Bank on your Cell-phone Campaign;
piggybankadvisor.com is an educational platform that empowers individuals, households and small businesses through educational and insightful articles and blogs. Topics covered include economics, stocks, budgeting, retirement & risk planning, wealth management tips and financial product reviews.