OK Zimbabwe published its FY2020 results and the food retailer still remains Piggy's favorite. The "800-pound gorilla in the room" has indeed been Covid-19 and how it has reduced retail traffic at consumer-facing outlets given the lock- down measures. Of course, volumes were down 16% y-o-y given the macro-economic head winds in Zimbabwe and the negative impact on disposable incomes. That said, Piggy has come up with 5 strong reasons why investors should be adding OK Zimbabwe to their portfolios;
Firstly, food is defensive and OK Zimbabwe is a low-cost player that offers consumer products across various socio-economic groups. When compared with other food retailers, its gross margins are lower given the company's policy of investing in price rather than booking gains at gross margin level. This means that it is very competitive in terms of pricing. As lock down measures are relaxed, we should expect increased informal sector activity to guarantee a steady growth in demand. The retailer operates in three different main formats: OK Stores, Bon Marche and OK Mart, selling groceries, basic clothing and textiles as well as house products. The different formats allow the company to cover all socio-economic groups of the population. Piggy maintains a strong view that mass-market food items will prove to be more defensive than luxury goods. The retailer also runs a number of promotions such as the OK Grand Challenge Jackpot Promotion that resonate more with the masses. OK Zimbabwe remains strategically positioned in this regard.
Secondly, OK Zimbabwe is a market leader in the food retail business. A major competitive strength is that OK Zimbabwe has benefited from first-mover advantages given that it re-capitalised soon after dollarisation in 2009 (Investec Transaction). While Investec (Private Equity) has divested, an analysis of the Top 100 Shareholders List reveals that the stock is still a favourite amongst foreign investors. The advantage has been that the recapitalisation enabled the business to invest in technology and carry out refurbishments. As a result, OK Zimbabwe has remained a market leader despite the entrance of Pick Pay (South Africa) and Choppies (Botswana). OK Zimbabwe has also developed its own value-for-money brands through the OK Pot 'O' Gold, OK Value and Shoppers' Choice.
Thirdly, there is a lower risk of supply-side constraints for OK Zimbabwe given the nil gearing. OK Zimbabwe is "debt-free". A major constraint for most of the food retailers in Zimbabwe is sourcing. Food manufacturing in Zimbabwe is limited and food retailers have to import a significant chunk of their goods, which constitutes a threat to their business models. However, the good news is that OK Zimbabwe has the capacity to sustain supply of goods in its stores given that there is room to engage foreign suppliers on credit. The retailer has no foreign liabilities and has a healthy balance sheet.
Fourthly, the low penetration of Modern Grocery Distribution (MGD) in Zimbabwe represents a long-term growth opportunity for OK Zimbabwe. From a broader Sub Saharan Africa perspective, "modern grocery retail" accounts for c22% of grocery distribution in the region, the rest reaching customers through informal channels. We should expect the sector to prosper as Africa's structural dynamics play out: rapid urbanisation and population growth. Excluding Namibia, Swaziland and Botswana (where organised chains already represent the majority of retail sales), 70-80% of the population in the remainder of SSA ex SA do their shopping in informal or independent retailers. OK Zimbabwe is a well-capitalised business that is expanding its footprint in the country. The retailer is well positioned to add new outlets as more property firms and banking institutions direct investments to the retail sector.
Finally, OK Zimbabwe is trading on attractive valuations. As illustrated in the comparatives table, the food retailer is trading on a historic PER of 11.3x which is a significant discount to SA peers (Spar, Pick n Pay and Shoprite) that are on an average of 17.6x. Better still, forward ratings are undemanding (a F2021F PER of 1.4x on a historic cost basis is a steal!).
All in all, OK Zimbabwe is a top-quality company with a sound business model which is derived from (i) high capital turnover, (ii) efficient capex; and (iii) a low-cost structure. OK Zimbabwe should be a core holding for any consumer-focused investor on the ZSE. Catch it if you can!
Piggy also recommends investors to consider other alternative trading and investing platforms where they can trade instruments such as forex, indices, commodities and global equities (Click on Image)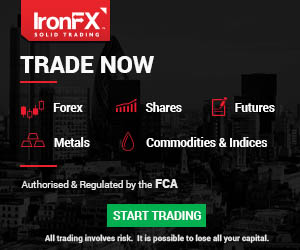 Visit our World of Trusted Expert Advisors here;
https://webfinesse.agency/expert-advisors/
Learn more about trading and investing in shares and forex by being part of the Green Piggy Bank on your Cell-phone Campaign;
piggybankadvisor.com is an educational platform that empowers individuals, households and small businesses through educational and insightful articles and blogs. Topics covered include economics, stocks, budgeting, retirement & risk planning, wealth management tips and financial product reviews.