Many people out there have the misconception that stock trading is a mysterious endeavor that is governed by a set of laws different from those for an ordinary business. The fact is that the stock market is all about making money. Quite simply, if you buy stock in a company that is doing well and making profits, then the stock you own should go up in price. You make money in the stock market by buying a stock at one price and selling it at a higher price. It is that simple! As stock market analysts, much of what we do is identifying winners on the market and advising investors accordingly. While predicting future success is certainly not fool proof, a steady track record is a relatively reliable indicator. When a company has demonstrated consistent results year after year, it is not unreasonable to assume that those results will continue. One stock that stands out on the Zimbabwe Stock Exchange (ZSE) at this point in time is ZB Financial Holdings (ZBFH). Having attained the "Buy Zimbabwe" Bank of the year award in 2019, the group remains focused on taking advantage of new opportunities in the market. Here are the 4 strong reasons why investors on the ZSE should be buying ZBFH;
Firstly, ZBFH is trading at a 46% discount to Net Asset Value (NAV) given a PBV of 0.54x. This looks cheap when compared to its peers (CBZH is at a PBV of 2.95x and FBCH at 0.62x). We note that this is largely a result of value preservation through inflation-hedging investments on the balance sheet. Land bank acquisition has remained a focal strategy in order to harden the asset base. Further, the recent stability in the exchange rate and inflation will likely curtail the losses in value incurred by monetary assets;
Secondly, ZBFH owns c33% of Masholdings. ZBFH has continued to strategically hedge itself from inflation and maintain profitability through extensive exposure to property. Masholdings is diversified across 5 sub-sectors in the real estate sector that covers CBD, Suburban Retail, Industrial, Residential and Health. We have a BUY call on the property stock and estimate a Market Cap/Property Value (MC/PV) of 0.7x which implies that Masholdings is also trading at a discount to its operating assets.
Thirdly, the new restrictions on mobile money services by the Reserve Bank of Zimbabwe (RBZ) are expected to divert transaction volumes back into traditional banking institutions. ZBFH has been diversifying its revenue streams by leveraging on technologies. Some of the initiatives include (i) Kesto Diaspora Banking (ii) VISA debit and prepaid cards (iii) WhatsApp banking (iv) SME banking and (v) foreign currency generating business lines (money transfer business and bureaux de change). We expect real growth in banking commissions and fees in the outlook period; and
Finally, ZBFH has intensified efforts to establish a regional presence with the registration of a reinsurance operation in Botswana (ZB Reinsurance) having progressed well. This will provide geographical diversification and a platform to expand in regional markets.
Overall, ZBFH is a well-established financial services group that is positioned for growth. The graph below depicts the share price performance of ZBFH and peer CBZH. Piggy thinks there is scope for ZBFH to catch up with CBZH in terms of year-to-date share price performance. Applying a conservative Exit PBV of 1.0x on ZBFH's current NAV of 2,937.88 cents gives a target price of ZWL29.38 versus the current trading price of ZWL16.00 (potential upside of 84%). BUY ZBFH!
Piggy also encourages investors to consider other alternative trading and investing platforms where they can trade instruments such as forex, indices, commodities and global equities (Click on Image)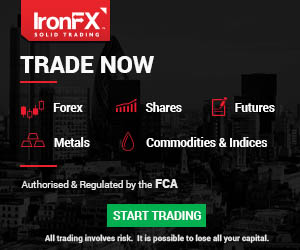 Visit Piggy's Online Store here;
https://webfinesse.agency/online-store-2/
Learn more about trading and investing in shares and forex by being part of the Green Piggy Bank on your Cell-phone Campaign;
piggybankadvisor.com is an educational platform that empowers individuals, households and small businesses through educational and insightful articles and blogs. Topics covered include economics, stocks, budgeting, retirement & risk planning, wealth management tips and financial product reviews.