If Warren Buffett was an active investor on Zimbabwean equity markets, he would certainly be buying into FINSEC-listed Old Mutual Zimbabwe Limited (OMZIL). As many readers would know, Warren Buffett's company, Berkshire Hathaway is a conglomerate with dozens of companies in its holding company system. Within Berkshire Hathaway, however, there are insurance entities such as GEICO (Government Employees Insurance Company), General Re and Berkshire Hathaway Re. The latter two are reinsurers. Warren Buffet loves the financial structure of insurance entities. This is because the stable flow of premiums to an insurance company can be used to fuel investment and acquisitions. Simply put, insurance companies generate cash, at a low capital cost, to use for other revenue-producing endeavours. Berkshire Hathaway is perhaps the best illustration of how this financial model can prove to be quite effective and profitable. Similarly, OMZIL has been taking advantage of its powerful balance sheet and investing in value-preserving assets such as property and securities.
OMZIL recently reported a superb set of H1 2020 financial results, showing 57% increase in inflation-adjusted revenues that was underpinned by FV gains on investment property and financial assets. Thanks to the ZSE rally that raked in ZWL20.0bn in gains! On the balance sheet, total assets grew by 48.4% on the back of FV gains on real and financial assets. The insurance giant has been able to defend the balance sheet by building a ZWL43.2bn securities and property portfolio (69.5% of total assets) which offers an ongoing hedge against inflation. Overall, PAT increased 730.3% to ZWL4.3bn and the PAT Margin picked up 10 percentage points to 12.1%.
OMZIL Price & Volume Graph
Source: FINSEC
Piggy notes that the mismatch between expenses and premiums written in the insurance sector continues to shrink margins amongst life assurance players in Zimbabwe. According to IPEC, margins fell from 31.0% in Q1 2019 to 18.4% in Q1 2020. However, efforts to stabilise the country's fundamentals through currency stabilisation are expected to improve performance in the sector in H2 2020, albeit subdued by Covid-19 effects. OMZIL has also adopted a technology-driven strategy that has allowed for cost-effective service channels to be rolled out. This should boost margins in the outlook period. Valuation metrics remain attractive given a PBV of 0.3x and Fwd PER of 1.0x that is cheap in comparison to peers. OMZIL is a blue-chip inflation/currency hedge with a high-quality asset portfolio that is trading at an enormous discount to other Zimbabwe blue chips such as Delta and Innscor. In the same vein, the stock is also at a dramatic discount to international comparables (Prudential, AIA Group and Aegon).
Piggy also encourages investors to consider other alternative trading and investing platforms where they can trade instruments such as forex, indices, commodities and global equities (Click on Image)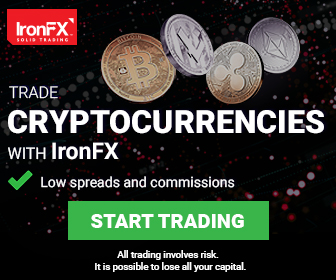 Visit Piggy's Online Store here;
https://webfinesse.agency/online-store-2/
Learn more about trading and investing in shares and forex by being part of the Green Piggy Bank on your Cell-phone Campaign;
piggybankadvisor.com is an educational platform that empowers individuals, households and small businesses through educational and insightful articles and blogs. Topics covered include economics, stocks, budgeting, retirement & risk planning, wealth management tips and financial product reviews.