Most Techies out there should have been following how the Tik Tok saga is panning out in the USA.  The US government has essentially forced Chinese tech company ByteDance to sell its TikTok app to an American firm to keep operating in the US.  This move by the US government has been informed by several investigations by Think Tanks such as the Peterson Institute for International Economics that described TikTok as a "Huawei-sized problem" that posed a national security threat to the US. This is because of its alleged ability to convey data to its Chinese parent company, which is legally unable to refuse to share data with the Chinese government under the China Internet Security Law. TikTok is a video-sharing social networking service owned by ByteDance, a Beijing-based Internet technology. The mobile app allows users to create a short video of themselves which often feature music in the background. ByteDance has however agreed to divest TikTok outright to prevent a ban in the United States and in other countries (including Japan, Pakistan and Australia) where restrictions are also being considered because of privacy concerns. On the other hand, Microsoft has confirmed that it has been talking to ByteDance about acquiring TikTok's service in the US, Canada, Australia and New Zealand. However, Oracle has entered the race to buy TikTok's operations as it has been working with US investors, including General Atlantic and Sequoia Capital, who own a stake in TikTok already. 
We note that as of August 2020, TikTok had more than 2.3 billion downloads worldwide and was recently valued at around USD 30 – USD 50 billion. Meanwhile, Facebook-owned Instagram has released Reels, which is a direct competitor to TikTok. Instagram has the highest number of consumers in the 18 to 34-year-old age group of any digital service presenting free online video. Other TikTok competitors, such as Triller have recently raised capital and are being supported by a number of the major music companies. The question in Piggy's mind is; Why do some apps or platforms gain so much traction while others fail? Why is it that Facebook outperformed MySpace whilst Bitcoin is more popular than Monero? Also, why is EcoCash more dominant than OneMoney and Telecash in Zimbabwe?
The major mobile money platforms in Zimbabwe
The answer to all these questions could be found in Game Theory, a discipline that aims to address the analysis of strategic inter-dependencies between the actions of different decision makers. Taking social media as an example, the attractiveness of websites like Facebook or Twitter depends on the number of users. The more users these websites have, the more attractive they are. This phenomenon is called a network externality. Network externalities can easily dominate quality differences between the different sites, like user friendliness, transparency or privacy.  The point here is that a platform that offers poorer quality may nonetheless survive (and even thrive), simply because it is used by a larger number of customers. In the early stages, there are usually several competing platforms, like Facebook, Friendster and MySpace and it is unclear which one will succeed. In the language of game theory, the game has multiple equilibria: one where the majority of users coordinate on Facebook and others where they coordinate on any one of the other platforms. Objective differences in the quality of the different platforms are a poor predictor for their future success. The number of users, however, is. The fastest-growing platforms are usually the ones that will out-compete the others and, once they dominate the market, it is very hard for new entrants to succeed, even if they offer much better quality. This means that the large quantity of users protects the incumbent against market entries. In Zimbabwe, EcoCash has over 94% market share of mobile money users. This clearly demonstrates that Cassava's EcoCash platform remains the dominant player in the space, processing over 90% of the total value of mobile transactions. Overall, this market dominance in the mobile money space means that investors will continue to have a strong appetite for Cassava on the Zimbabwe Stock Exchange (ZSE). The tech company has also been active in terms of rolling out new and relevant Apps and platforms that have been welcomed in different sectors of the economy. Piggy also likes the asset-light strategy that taps into the massive informal sectors.
Piggy also encourages investors to consider other alternative trading and investing platforms where they can trade instruments such as forex, indices, commodities and global equities (Click on Image)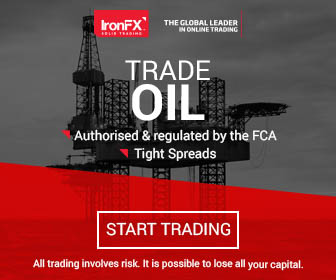 Learn more about trading and investing in shares and forex by being part of the Green Piggy Bank on your Cell-phone Campaign;
piggybankadvisor.com is an educational platform that empowers individuals, households and small businesses through educational and insightful articles and blogs. Topics covered include economics, stocks, budgeting, retirement & risk planning, wealth management tips and financial product reviews.