In a statement issued by ZANU PF regarding its position on Old Mutual Limited and trading activity on the Zimbabwe Stock Exchange (ZSE), it was cited that a major concern was that the local bourse had not seen any new listings for some years now. According to the Party, this has been of "grave concern" given that the primary function of stock exchanges is to raise capital for productive sectors. As a result, the Party believes that the ZSE is now being used for speculative purposes. However, the real question in our minds is; Why has the local bourse not attracted new issuers and who is to blame?
Firstly, and foremostly, new companies are created when the macro-economic environment is right. The deteriorating macro-economic fundamentals have resulted in company closures and has not encouraged business formations. Further, most productive businesses would require raising new capital in foreign currency (importation of new machinery and critical raw materials). Changes in the currency regime have meant that the ZSE has been turned into a ZWL platform. There is clearly no incentive here! Worse still, a number of foreign portfolio investors who put in US dollars are still "stuck" on the market and cannot repatriate capital gains or any dividends. So, this answers our question; We can blame it on the policies and the macro-economic environment!
On another note, how have the parastatal reforms evolved? Piggy thinks this would have been a much feasible option to encourage more listings. Initially, the Ministry of Finance & Economic Development had been loud about parastatal reforms that were earmarked at "liquidating, merging, privatising and recapitalising state-owned utilities (SOEs)". However, Piggy is concerned that the 2020 Mid -Term Budget Review did not give any concrete update on the progress so far but instead covered issues to do with a non-existent Victoria Falls Stock Exchange (VFSX).
Piggy maintains that privatisation should be prioritised and fast-tracked given that it deepens local capital markets on the back of new listings. Privatisation involves selling state-owned assets to the private sector and this can be done through a normal share –sale transaction to a private investor or via an Initial Public Offering (IPO) on an exchange. There are number of case studies of successful privatisation efforts globally and in the region. For example, the privatisation of companies such as British Telecom, Rolls-Royce and British Airways in the United Kingdom has shown degrees of improved efficiency and higher profitability for companies. In East Africa, Rwanda has been successful in terms of deepening its markets through a number of IPOs that include Bralirwa, a beer and soda manufacturer, from which the government divested in 2010, Crystal Telecom Rwanda, I&M Bank Rwanda and the Bank of Kigali, which offloaded the government-owned shares to the public in 2011. It is generally argued the private sector players tend to run a business more efficiently because of the profit motive. Privatisation has several advantages that include;
Improved efficiency- Private companies have a profit incentive to cut costs and be more efficient than parastatals. It increases the overall efficiency and reduces the bureaucratic culture which is the main culprit in state-owned enterprises;
Lack of political interference – Governments make poor economic managers as they tend to be motivated by political pressures rather than sound economic and business sense;
Long term view – A government may think only in terms of the next election. Therefore, they may be unwilling to invest in long term improvements because they are more concerned about projects that give a benefit before the election;
Shareholders -Private firms have pressure from shareholders to perform efficiently;
Increased competition – The privatisation of SOEs occurs alongside deregulation. These are policies that allow more firms to enter the industry and increase the competitiveness of the market; and
Government will raise revenue from the sale – Selling state-owned assets to the private sector can raise a significant sum of funds for the government though it is a one-off benefit.
In conclusion, Piggy contends that there is need to deliver on the privatisation and parastatal reforms while also putting in place policies that attract new issuers as well as investors on the local bourse. In addition, the VFSX project will only be a success if repatriation issues on the ZSE are resolved. Piggy feels that his skills are being wasted as he is constantly being frustrated of selling the ZIM story to international investors against a back-drop of inconsistencies in policies, poor communication and a lack of intent to build trust amongst the emerging market investor community.
Piggy encourages investors to consider other alternative trading and investing platforms where they can trade instruments such as forex, indices, commodities and global equities (Click on Image)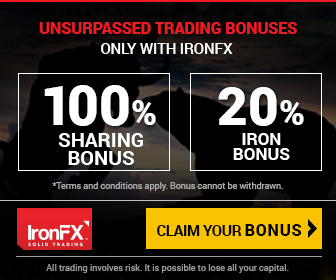 Visit our World of Trusted Expert Advisors here;
https://webfinesse.agency/expert-advisors/
Learn more about trading and investing in shares and forex by being part of the Green Piggy Bank on your Cell-phone Campaign;
piggybankadvisor.com is an educational platform that empowers individuals, households and small businesses through educational and insightful articles and blogs. Topics covered include economics, stocks, budgeting, retirement & risk planning, wealth management tips and financial product reviews.