Piggy has been receiving disturbing enquiries from disgruntled shareholders over the past couple of weeks regarding the late release of Bindura Nickel Corporation (BNC) financial results. Sadly, he has not been able to give a straight answer. The mining group has failed to meet Zimbabwe Stock Exchange (ZSE) publication deadlines and has also been shifting indicative dates. The latest communication by management is that it will now release the financials on 18 September 2020 citing that the year-end audit had been delayed by the lockdown. Another reason that has been put forward is that the revaluation of the BNC Smelter Complex by independent third parties could not be completed within the set year-end timelines. Shareholders should always be informed on the performance of their company. It should be clear to everyone that it is shareholders who own the company, not the Directors or Corporate Managers. There is no reason why, as an absolute minimum, a non-detailed but informative statement should not be issued to all shareholders on the performance of the company pending the finalisation of the results.
From a more global context, economies are largely divided between countries where financial markets are paramount and others where they play a lesser role. In a survey carried out to ascertain the different financial market models, employees were asked the question, "Under which of the following assumptions is a large company in your country managed?" The average answers for four countries are illustrated in the table.
| | | | | |
| --- | --- | --- | --- | --- |
| | USA | Britain | Germany | Japan |
| Shareholder interest should be given the first priority | 76% | 70% | 17% | 3% |
| | | | | |
| A firm exists for the interest of all stakeholders | 24% | 30% | 82% | 97% |
The results reveal that in the USA and Britain, where there are market-centred models of business finance, companies put profits first. In Germany and Japan, a variety of stakeholders, including employees, the local community and the general public are considered. Market-centered systems are based on the principle that control of the firm should rest in the hands of its shareholders. This means that the interests of shareholders – higher profits and share prices- should determine the firm's business decisions. Quite clearly, those who purchase a share of the firm's capital are putting their money at risk. They will be more willing to do this if they have control over how the money is used. The major problem is that others, like Corporate Managers, might regard this money as "free" and "spend it carelessly". That said, the main ingredients of a market-centered financial system is that there is need to be a system of reporting on the financial condition of businesses so that a few insiders (such as company managers) are not in a privileged position; otherwise investors who are not in the know will feel cheated, and participation in the particular stock or the market at large will diminish over time.
On the contrary, there are also institution-centered systems that rely primarily on financial institutions, such as banks, to play the dominant role in the ownership and control of businesses. Examples of bank-centric financial systems are Germany and Japan. Several large private banks have longstanding ownership connections to the leading multinational firms in sectors like technology, auto-making and chemicals. Each bank, then, manages what might be thought of as a mini-economy, a diversified set of businesses whose prospects are only loosely correlated. However, the bank-centered model is regarded as rigid and prone to corruption. Banks are conservative, oriented towards the successes of the past and overly cautious about the future. It is harder for an entrepreneur with a new idea to get financing from a bank's investment board than from the market, where one like-minded venture capitalist might be found to fund the venture. Worse, by dealing with the same companies and their managers over and over, year after year, banks become insular and even potentially corrupt.Overall, a system that puts profit in the driver's seat, such as that employed by the USA and Britain, would then operate in the interest of economic efficiency. An example of this way of thinking is provided by the experience of Wal-Mart, a company that gains its profits by having a high level of sales at its stores while holding down every sort of costs (supplies, the cost of holding inventories, wages and benefits of its employees). All in all, Piggy considers soft issues such as corporate governance, investor relations and the quality of management teams in his stock selection strategy. He tends to like companies that have strong investor relations and corporate governance standards. In most cases, foreign strategic shareholders have strong influence in terms of upholding best practices. This is why Piggy likes counters such as Afdis (Distell), Delta (ABInbev), Old Mutual Zimbabwe (Old Mutual Limited), SeedCo and SeedCo International (Limagrain) and NMBZ (Arise). In the same vein, Piggy maintains a negative tone on listed companies that are linked to politicians or the Government of Zimbabwe.
Piggy also encourages investors to consider other alternative trading and investing platforms where they can trade instruments such as forex, indices, commodities and global equities (Click on Image)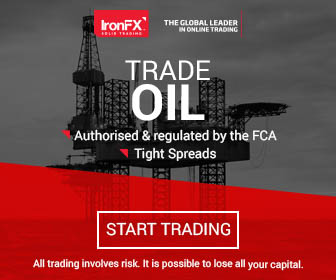 Visit Piggy's Online Store here;
https://webfinesse.agency/online-store-2/
Learn more about trading and investing in shares and forex by being part of the Green Piggy Bank on your Cell-phone Campaign;
piggybankadvisor.com is an educational platform that empowers individuals, households and small businesses through educational and insightful articles and blogs. Topics covered include economics, stocks, budgeting, retirement & risk planning, wealth management tips and financial product reviews.