Piggy has had the privilege to attend conferences, breakfast meetings and various economic forums that revolve around the Zimbabwean economy. An interesting observation is that after all discussions and debates at such events, everyone (including guest speakers that are in most cases Ministers or Permanent Secretaries) usually comes out with one conclusion: There is need to boost productivity across industries in Zimbabwe. It would appear that there is consensus on what really needs to be done in order to change the economic fortunes of Zimbabwe. Piggy came across a lovely quote by Steve Maraboli (an internet radio commentator, motivational speaker and author) which goes like this; "Everything is easier said than done. Wanting something is easy. Saying something is easy. The challenge and the reward are in the doing." The concern is that while the productivity issue is understood, economic policies and measures are not working to adequately support firms in Zimbabwe to boost productivity. Capital (debt or equity) is an important factor of production. Capital deepening creates the ability to adopt better technology and increase labour productivity and is important for enabling higher economic growth. In this article, Piggy discusses why suspending trading activity on an official stock exchange like the Zimbabwe Stock Exchange (ZSE) can hinder the ability of issuers (listed companies) to attract the much-needed global capital (a key catalyst in the production process).
Financial markets across the world are evolving and while investors now have a plethora of investment options, it has also become very competitive to attract global capital flows. The implication is that governments in developing nations like Zimbabwe will have to "be smart" and genuinely innovate in-order to attract portfolio and foreign direct investments. There is an urgent need for deep reforms that encourage financial market depth and capital mobility. More recently, Absa Group Limited in association with the Official Monetary and Financial Institutions Forum (OMFIF) launched the Africa Financial Markets Index. Using a variety of parameters, both qualitative and quantitative, the Index records the openness and attractiveness of countries across the continent to foreign investment. Countries are scored on a scale of 10-100 based on six fundamental pillars comprised of over 40 indicators, covering areas such as market depth, openness, transparency, legal environment and macro opportunity. Pillar 1 ranks countries based on market depth. Key parameters are size, liquidity, diversity of products in markets and the countries' efforts to merge exchanges and launch new markets. As illustrated, South Africa has the highest Pillar 1 score given that its stock market capitalisation is the largest in the index and is triple the size of its economy.
Scores for Pillar 1 categories, max=500; harmonised score, max=100 (RHS)
Source: ABSA Africa Financial Markets Index, 2019
The Absa Africa Financial Markets Index currently ranks a total of 20 countries in Africa. Zimbabwe is not rated or ranked on this Index for obvious reasons. Inconsistent policies and instability on the currency front has worked against the development of local capital markets. lnternational appetite has also waned in the light political uncertainty and lack of foreign exchange liquity (high repatriation risk). Further, developments such as suspending the fungibility of dual-listed stocks has also helped to erase Zimbabwe from the radar of frontier market investors. Worse still, the current suspension will also have detrimental effects on new initiatives such as the launch of a hard currency stock exchange (the Victoria Falls Stock Exchange Project). In a nutshell, it is important to realise that the nation is competing against countries that are ranked on global indices and are more visible on the global finance stage. In actual fact, the Government of Zimbabwe should be putting in place policies (such as favourable tax regimes and internationally aligned contractual frameworks) that incentivise market activity and attract new players on our markets. This will also mean moving away from a "Banana Republic" style of dealing with issues and position the country as a stable investment destination.
Investors should consider other alternative trading and investing platforms where they can trade instruments such as forex, indices, commodities and global equities. (Click on Image)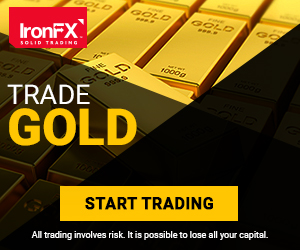 Learn more about trading and investing in shares and forex by being part of the Green Piggy Bank on your Cell-phone Campaign;
piggybankadvisor.com is an educational platform that empowers individuals, households and small businesses through educational and insightful articles and blogs. Topics covered include economics, stocks, budgeting, retirement & risk planning, wealth management tips and financial product reviews.